Traditional Craft of Zo Paper

Full day | Hanoi, Hoa Binh

From Hanoi, embark on a 1.5-hour scenic drive to Hoa Binh province and enjoy a traditional papermaking experience while gaining an understanding of how the art of handmade zó paper is being revived.

Highlights:
Visit the mountainous area of Hoa Binh, just southwest of Hanoi.
Engage with the people of the Muong ethnic minority group and learn about their culture.
Support a social enterprise preserving the art of traditional Vietnamese papermaking.
Master the ancient technique of papermaking.
To download this itinerary & view our full range of Travel Styles, login to the Agent Hub.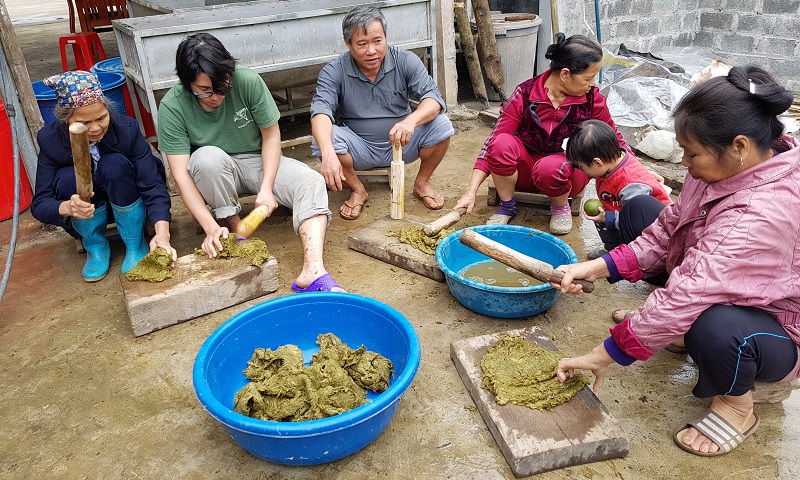 What to Expect:
Appearing more than 800 years ago, zó is the oldest paper in Vietnam and is known for its strength and durability. However, this papermaking technique is slowly disappearing. Zó Project is a social enterprise that aims to preserve, support, and sustainably expand this traditional Vietnamese paper and its papermaking technique. On this peaceful full-day experience away from the hustle of Hanoi, guests can gain insight into the livelihood of the Muong ethnic minority in Northern Vietnam and understand how the Muong craftsmen are reviving this ancient craft. Watch the entire process of making traditional paper by hand, before crafting your own paper decorated with flowers, corn or plants with the help of an expert Vietnamese craftsman. A bamboo house will be your hideaway for the day; and after enjoying a simple lunch at a local restaurant, leisurely drive back to your hotel in Hanoi.