Phong Nha Local Life Soft Adventure

5 days 4 nights | Dong Hoi, Phong Nha

Cruise, kayak, pedal and hike through the natural wonders of Phong Nha while connecting with and experiencing the daily life of locals.

Highlights:
Immerse yourself in the remote and untouched scenery of Phong Nha.
Embark on a sunset cruise while surrounded by majestic limestone mountains.
Connect with people native to the area and learn about the local way of life.
Explore ancient cave networks including the 8 Ladies Cave, Paradise Cave, and Dark Cave.
To download this itinerary & view our full range of Travel Styles, login to the Agent Hub.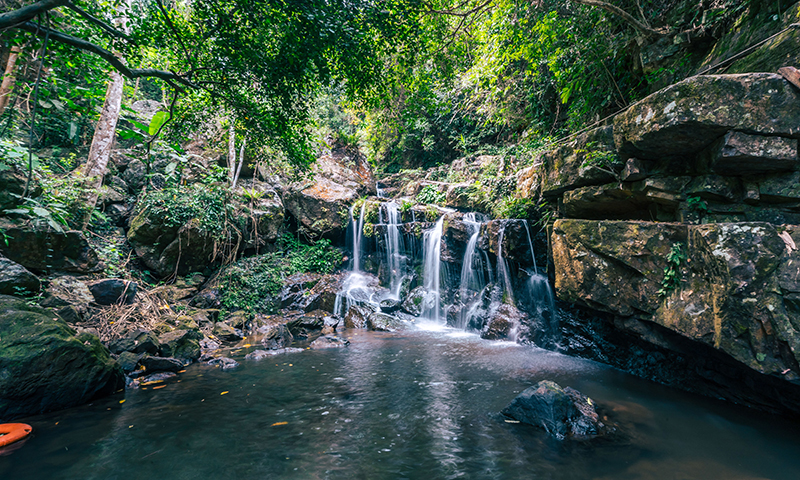 What to Expect:
Phong Nha is an adventurer's paradise; millions of years of flooding have chiselled out the world's largest caves, ancient karsts, and magnificent mountains. Among the experiences on offer on this 5-day 4-night tour from Hoi An to Quy Nhon guests can enjoy a sunset cruise in a rural village nestled amongst majestic limestone mountains, while listening to interesting stories about local daily life and fishing activities along the way; walk through the Botanic Gardens and indulge yourselves in nature while learning about local animal rescue programs; get a glimpse of the recent history of the Vietnam War at the 8 Ladies Cave; discover the underground haven known as Paradise Cave; kayak over crystal clear river water and enjoy a mud bath in Dark Cave; or bike through hidden trails, indigenous villages and farms and interact with local people.