Hue Hot Springs Wellness Escape

3 days 2 nights | Hue

Revitalize your mind, reduce stress, and reset your inner balance with a unique hot spring experience in the foothills of the Truong Son mountains.

Highlights:
Pamper yourself with a full onsen spa treatment at a renowned 5-star wellness resort.
Take part in daily movement classes such as yoga, tai chi and callanetics.
Nourish your body with vegetarian meals prepared with organic ingredients from the on-site farm.
Surround yourself with the natural scenery of tropical forests, lakes, gardens and tranquil bamboo paths.
To download this itinerary & view our full range of Travel Styles, login to the Agent Hub.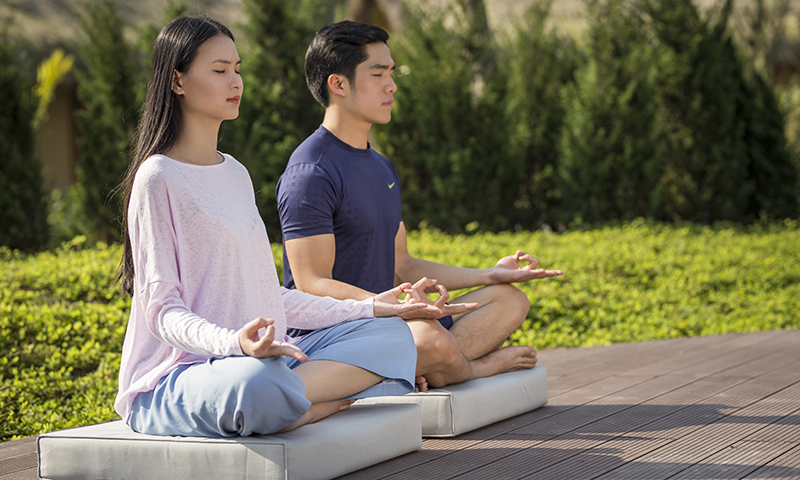 What to Expect:
Nestled in the foothills of the Truong Son mountain range, just 30km north of Hue, Alba Wellness Valley by Fusion offers exceptional health and well-being experiences through a range of professional services and luxury products. Home to mineral-rich hot springs, Japanese onsen baths, immaculately landscaped gardens, and fragrant eucalyptus plantations, Alba Wellness Valley is a haven for tranquillity and the ultimate destination for both physical and mental well-being. On this 3-day 2-night wellness experience, guests can enjoy a variety of activities while being in complete harmony with nature. Bathe in natural hot springs or the seven-step Japanese onsen baths; take part in daily movement therapies such as yoga, tai chi, meditation classes, or callanetics; nourish your body with well-balanced vegetarian meals and a detox juicing workshop; or immerse yourself in the surrounding scenery with a bike ride or hike through the Truong Son mountains.