Mount Kinabalu Climb & Walk The Torq Adventure

3 days 2 nights | Sabah

Take in the majestic views of Kinabalu National park from the summit of Mount Kinabalu, plus get an additional rush of adrenalin while traversing the Walk the Torq Via Ferrata.

Highlights:
Leisurely climb to the summit of Mount Kinabulu across two days.
Spend one night atop the mountain and reach the summit in time for sunrise.
Feel a rush of adrenalin at 3,521m above sea level along an initiation Via Ferrata route.
Take in dynamic mountain vistas while being safely harnessed to the mountain.
To download this itinerary & view our full range of Travel Styles, login to the Agent Hub.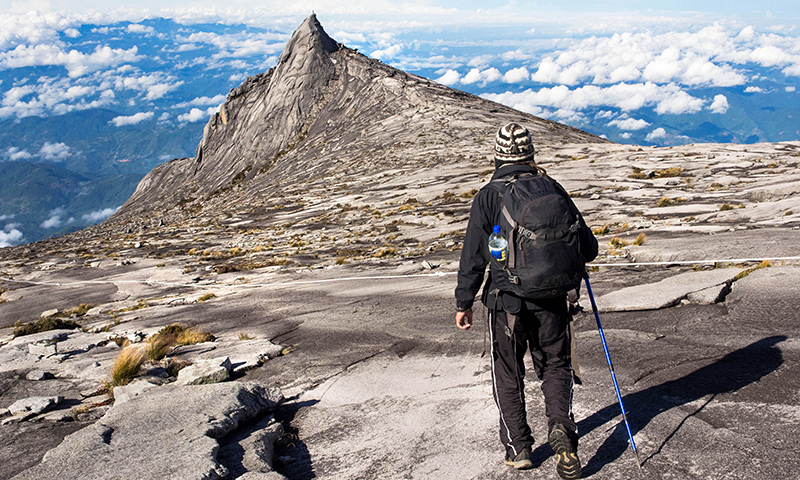 What to Expect:
Located in the West Coast Division of Sabah, Malaysia, and standing at 4,095m, Mount Kinabalu is not only the highest peak in Borneo's Crocker Range but also the highest mountain in Malaysia. Situated within Kinabalu National Park, a UNESCO World Heritage Site, Mount Kinabalu is also the 20th most prominent mountain in the world by topographic prominence. After a morning pick-up, transfer to the park and embark on a 4-5 hour climb up Mount Kinabalu to Pendant Hut. Stay overnight at Pendant Hut – sitting at 3,289m – where a mandatory Via Ferrata training will take place with the Mountain Torq trainer. A buffet dinner will be served at Laban Rata Restaurant, after which an early rest is highly recommended as the following morning will see an early start. At 3,521m and 430m in length, this initiation Via Ferrata route is designed for beginners. A leisurely 2-3 hour climb offers dynamic mountain vistas laced with spectacular views; plenty of scenic opportunities are available while being securely fastened to the mountain.