From Shizuoka to Fujinomiya

4 days 3 nights | Shizuoka Prefecture

Make meaningful connections with locals and gain a deeper understanding of the area while providing benefits to the local community.

Highlights:
Taste local dishes and interact with locals on a food tour of Shizuoka city.
Embark on a satoyama cycling tour to visit the Shiraito Falls.
Enjoy an easy hike along the Fujinomiya Trail to explore Mount Fuji's Hoei Crater.
Sample fresh trout at a local farm restaurant and toast with Fujinomiya craft beer.


To download this itinerary & view our full range of Travel Styles, login to the Agent Hub.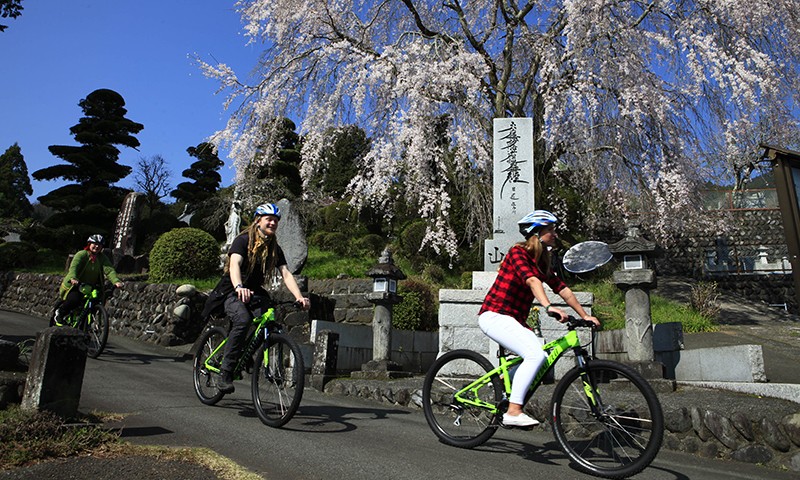 What to Expect:
Situated between Tokyo and Kyoto and stretching from Japan's highest peak of Mount Fuji to its deepest bay of Suruga in the Pacific Ocean, Japan's 'Capital of Tea', Shizuoka, is a hidden wonder of Japan. While Mount Fuji and Japanese green tea are popular across the world, the charm of Shizuoka remains relatively unknown. Explore the charm of Shizuoka city's green tea fields and historical highway by bicycle; enjoy cycling through Japan's countryside with views of Mount Fuji; visit neighbouring Fujinomiya city and climb up the holy mountain; or take in the sights of Shiraito-no-taki, one of the most beautiful waterfalls in Japan.