Lanna Home Host Experience

4 hours | Chiang Mai

Head south out of Chiang Mai to Bandoo in Hangdong district and visit the traditional Lanna-style home of the Raunkaew-Yanon family, who arrived in the area by elephant almost 150 years ago.

Highlights:


Visit a Teak Wooden home belonging to the Raunkaew-Yanon family and experience the Lanna way of life.
Gain understanding of local traditions and the relationship between their religion, ancestors and natural surroundings.
Walkthrough the family's orchard and learn about the fruits and herbs used in a Thai kitchen.
Join in the preparations with the family before enjoying a home-style cooked lunch or dinner.


To download this itinerary & view our full range of Travel Styles, login to the Agent Hub.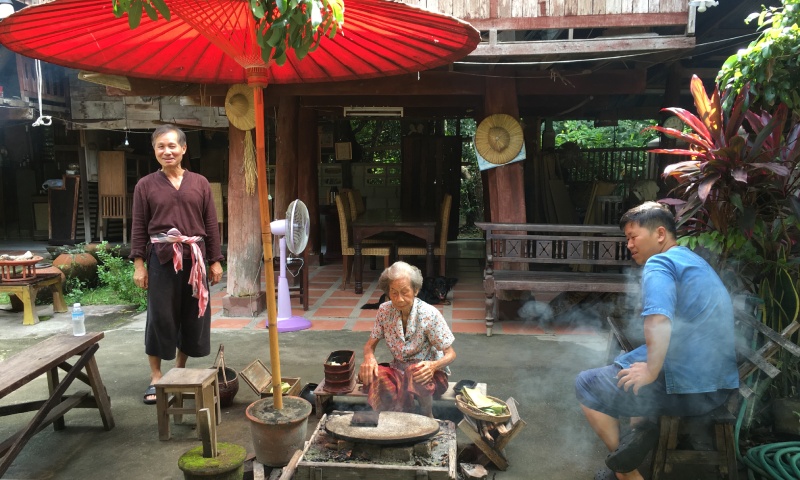 What to Expect:
A typical 'Lanna' family, the Raunkaew-Yanon's have proudly continued the traditions passed down through the generations and built their home from teak wood while maintaining its natural surroundings. Experience the Lanna way of life with a warm welcome upon arrival at their teak home and learn about their traditional way of living. Take a walk through the family's orchard displaying fruits such as bananas, mangos and coconuts, whilst the garden is filled with typical Thai herbs and organic vegetables for cooking. Join the family in preparing a meal before sitting down to lunch or evening dinner on either the second-floor terrace to take in the panoramic views of this Lanna village or on the ground floor to enjoy the traditional 'kantoke' style by sitting down on relaxing pillows.