Ban Tin Hong Village Experience

2 days 1 night | Luang Prabang

From Luang Prabang, embark on a short 20km drive and ferry to the village of Ban Tin Hong to meet with local residents, learn their way of life, hear their families' stories, and observe local craftsmen.

Highlights:
Take part in a fun, flexible, educational and cross-cultural experience in the village of Ban Tin Hong.
Try your hand at age-old fishing techniques such as bamboo traps, set lines, cast-nets, long-nets, and more.
Experience a traditional Baci spirit ceremony, a ritual that sees white strings tied around a person's wrist for good luck.
Trek through the varied jungle, upland farms and panoramic mountain scenery to the indigenous Khmu village of Ban Houai.
To download this itinerary & view our full range of Travel Styles, login to the Agent Hub.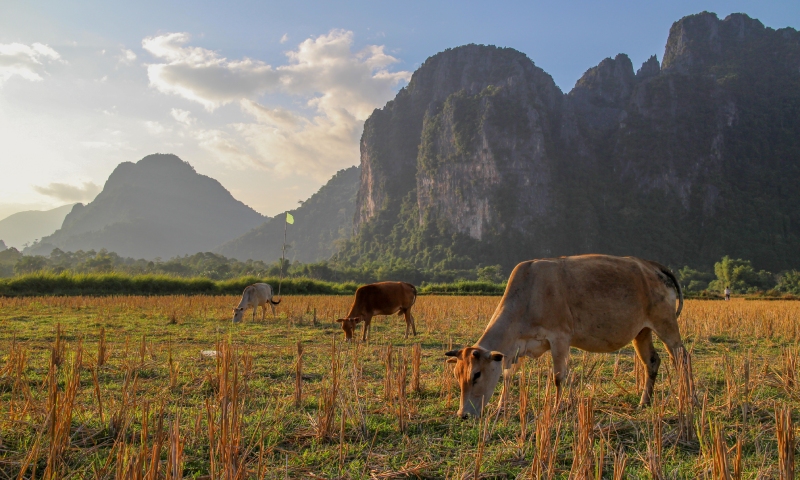 What to Expect:
After checking in to the ecolodge, work alongside the villagers at the organic riverside gardens and help gather food for lunch and dinner. Learn to cook Lao cuisine and enjoy a midday meal before heading down to the river for a hands-on fishing experience using many age-old fishing techniques. Enjoy a swim followed by a walk through the village to meet with local residents, see their way of life, hear the stories behind their families, and observe local craftsmen. Before dinner, experience the warm and distinctively Lao Baci spirit ceremony, followed by a tasty and wholesome dinner cooked entirely with local ingredients. Enjoy a peaceful evening on the riverbank relaxing at the lodge or sitting by a campfire. In the morning, set out on a moderately easy, two-hour trek to Ban Houai Kor, a small, indigenous Khmu village further up the river. Enjoy lunch in a village elder's house before venturing back Luang Prabang.