Events
We offer new perspectives on the ever changing world of business. Destination Asia are experts at creating unforgettable events, taking them from inception, through stages of meticulous planning to implementation. We achieve this by drawing upon our vast experience of hosting major events for a wealth of clients, including many Fortune 500 corporations. The development of inspirational ideas enable us to deliver events to remember, whether they are gala evenings, parties, product launches, sporting events or corporate activities.
Our team provide fast and efficient planning supported by perfect co-ordination for a successful and stylish event that will go beyond your expectations.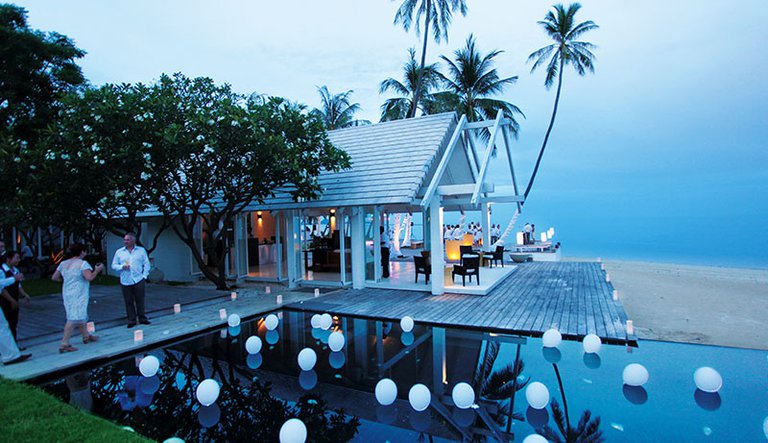 Thailand
YL Residence No. 17 In Koh Samui
YL Residence is hidden away in one of KohSamui's most charming and tranquil corners. Bordered by soft white sand and the transparent waters of the Gulf of Thailand, YL is an oasis of luxury. Delegates are treated to private villas while indulging in life's pleasures in complete privacy. The theme concept is white, with delegates arriving in white outfits and greeted by, white decorations such as giant balloons in the pool. The overall atmosphere is one of modern, elegant luxury as delegates are waited up at the poolside, admiring the surrounding views of the ocean and swaying palm trees. Capacity is from 30 to 200 people.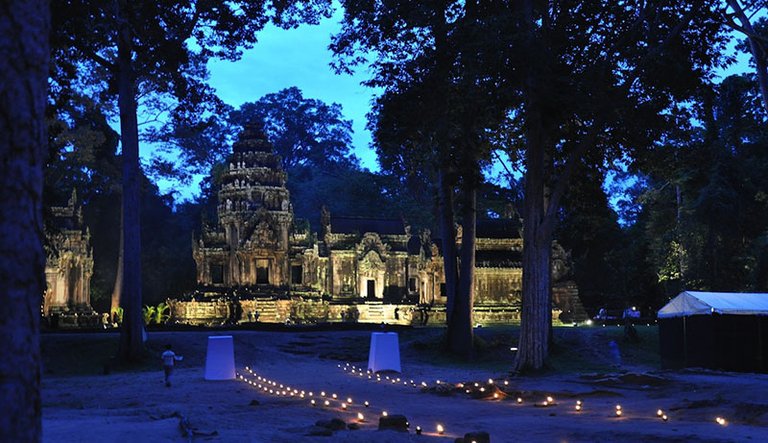 Cambodia
Tommannon Temple
Tommannon Temple is a 12th century structure situated within the Angkor Temple Complex and boasts magnificent stone towersadorned with carvings ofApsaraCelestial dancers. For a unique arrival, the temple lights will be turned off and performers with Khmer Traditional clothes anddrums will escort the group up to the temple using only torches and candles.When arriving at the footstep of the temple, lights will slowly illuminate thetemple, bringing the Apsara dancers to life. Suitable for gala-dinners with a maximum of 80 seated guests.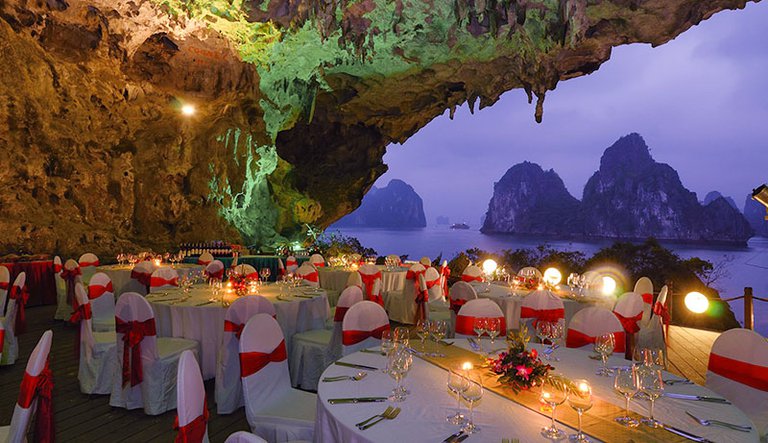 Vietnam
Halong Bay Cave
Set within a stunning and unique setting within one of Halong Bay'smysterious caves, delegates are treated to one of Vietnam's most dramatic gala-dinner settings with space for up to 110 seated. Delegates are treated to a buffet style dining event or can opt to simply enjoy cocktails within this unique venue before dining onboard a privae boat. We can also arrange for a live band to perform within the walls of this elusive cave. Clients can take advantage of the distinctive AV options available to enhance the venue – discuss the possibilities in more detail with our event specialists.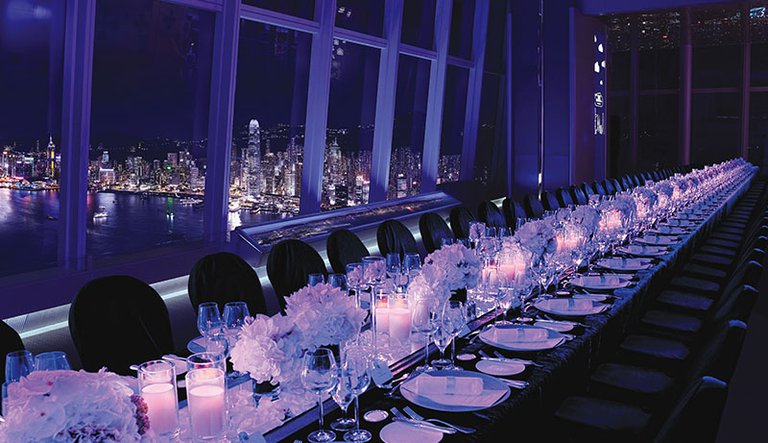 Hong Kong
Sky100
Soaring 393 meters above Hong Kong's Central business district, Sky100 is an iconic landmark, offering Hong Kong's highest indoor event venue with spectacular 360°degree views of the city's skyline and the world-renowned Victoria Harbour. Located on the 100th floor of Hong Kong's tallest building the International Commerce Centre Sky100 offers the perfect backdrop for any type of event. Catering for up to 420 people banquet style or 800 people for a cocktail reception the venue will ensure the most memorable of events.